摘要截稿日期延期至:

2022年5月16日

全文截稿日期延期至:

2022年5月9日

会议日期:

2022年5月28-30日

录用通知:

投稿后20-30天

ICEER2022演讲嘉宾信息如下: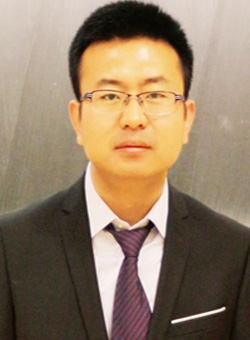 Dr. Bin Bao, Associate Professor
Department of Mechanics and Aerospace Engineering, Southern University of Science and Technology, Shenzhen, China
Biography: Dr. Bin Bao is currently a Research Associate Professor at the Department of Mechanics and Aerospace Engineering of Southern University of Science and Technology in Shenzhen of China. He also works as Technical Consultant in Shenzhen Jiachen Technology Co., LTD, China. Based on his academic achievements, he has been honored with Vebleo Fellow Jr. He is a Senior Member of The International Institute of Acoustics and Vibration (IIAV), Chinese Society for Vibration Engineering and Chinese Mechanical Engineering Society. He was awarded the title of Senior Engineer in the Guangdong Province of China. His research interests span a wide range of topics in vibration and wave control based on piezoelectric materials and structures.
Topic: Piezoelectric Energy Harvesting for Low Energy Density Applications
Abstract: Traditional electromagnetic energy harvesting methods are hard to deal with collecting energy from low energy density applications. This speech will introduce several efficient piezoelectric energy harvesting approaches for low energy density applications to overcome this drawback, such as energy harvesting from small hydro, vehicles, and human motion. For example, a bladeless rotational piezoelectric energy harvester was proposed for hydroelectric applications of ultra-low and wide-range flow rates. The proposed harvester makes full use of the advantages of piezoelectric materials and the ancient Chinese Qiqi structure. It overcomes the difficult problem in harvesting liquid energy with (ultra) low energy density through the working principle of intermittent periodic power generation.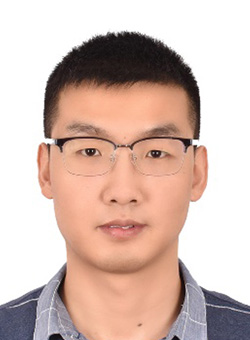 Dr. Jinjin Yan, Associate Professor
Qingdao Innovation and Development Center, Harbin Engineering University, Qingdao, Shandong, China
Biography: Dr. Jinjin Yan is an Associate Professor at the College of Intelligent Systems Science and Engineering, Harbin Engineering University. He graduated and obtained his PhD degree from Faculty of Built Environment, UNSW in November 2020. He was a member of the Geospatial, Research, Innovation and Development (GRID) lab in UNSW. He finished his master's degree (2013-2016) and bachelor's degree (2009-2013) in the Faculty of Information Engineering, China University of Geosciences in Wuhan. Since October 2016, he started his PhD research in the 3D GeoInformation group at the Department of Urbanism, Delft University of Technology. In February 2018, he transferred to UNSW. He currently is focusing on 3D modelling, 3D space-based navigation, 3D analysis of spaces, 3D space subdivision, seamless indoor and outdoor navigation, BIM and GIS integration, path planning algorithms, Mobility as a Service (MaaS), super navigation network.
Topic: 3D Space-based Seamless Path Planning in Indoor and Outdoor
Abstract: Contemporary living environments are getting more and more complex, combining structures indoor and outdoor. These structures can be broadly subdivided into entirely bounded (indoor), partially bounded (semi-bounded), and unbounded (outdoor). Normally, agents (e.g., pedestrians) wish to have seamless navigation when seamlessly transferring from one kind of environment to another and back. This research developed new theories, models, and approaches to support seamless navigation in all kinds of environments, which include a novel generic space definition framework, a unified 3D space-based navigation model, approaches for automatically reconstructing 3D spaces, and four new path options (MTC-path, NSI-path, ITSP-path, and indoor FD-path). This research brings in four contributions to seamless navigation: (i) living environments (spaces) are systematically categorized and defined as indoor (I-space), semi-indoor (sI-space), semi-outdoor (sO-space), and outdoor (O-space); (ii) all types of spaces are uniformly modeled and managed as 3D spaces, thereby sharing the same approaches for deriving navigation networks; (iii) sI-spaces and sO-spaces are included in navigation maps, which allows developing new path options based on them; and (iv) on the basis of 3D spaces, vertical constraints are considered in navigation path planning.
© 2016-2022第六届能源,环境与资源国际会议 版权所有